Co-Founder of MATTE Projects
Max Pollack (Right) co-founded creative agency MATTE Projects in New York in 2012, along with Brett Kincaid and Matthew Rowean (who joined later). They are the masterminds behind two of the most anticipated annual music events in New York: Black and Full Moon, as well as multiple parties and events throughout the year. Additionally, MATTE Projects has orchestrated some of the best creative campaigns for a roster of notable clients, such as Adidas, Prada, The Wall Street Journal, and Soho House, to name a few.
Lisa Ann Markuson (Center) co-founded The Haiku Guys + Gals with Daniel Zaltsman and Erick Szentmiklosy in New York after the three met and discovered their mutual love for poem writing at Wanderlust Festival in Vermount. Fast forward, they now manage 20+ haikuists and get booked to write individually tailored haiku on typewriters at events in multiple cities. The Haiku Guys + Gals also host Haiku Duel, an experimental live haiku competition in New York and Los Angeles, as well as Haiku Feud, a bi-weekly online competition.
Sophie Zembra (Sitting) founded ANTIDOTE, an eco-conscious fashion boutique, in the Wynwood district in Miami in 2017. In fact, she has been a serial entrepreneur ever since 18, creating France Vitrail, France Résille, and Shopethik in France. All the products sold at the ANTIDOTE store and e-commerce platform exhibit at least one ethical quality, including fair trade, sustainable, recycled, vegan, and more. Sophie also aims to build a community and raise awareness on ethical living through hosting events at ANTIDOTE throughout the year.
Oliver Mak (Center) co-founded Bodega, one of the best global leading streetwear and sneakers retailer, with Jay Gordon (Left) and Dan Natola (Right) in Boston in 2006. He was, and still is, a DJ and had no prior retail experience, but he has always been deeply involved in the street and culture community, which is the core of Bodega. How did he turn his passion into a successful career?
Christina Bryant founded home products and textile store St Frank in San Francisco in 2012. After working at a healthcare NGO in Rwanda and seeing traditional handmade crafts, Christina decided to partner with these local artisans in under resourced countries, produce them in premium quality, and bring them to the millennial consumers in the United States. Besides a booming e-commerce business, it now has two stores in San Francisco and New York, along with a series of pop-up locations.
Mia Davis founded the sex education platform tabú in 2016, after becoming frustrated with existing media and resources about the topic. After working at Salesforce for a few years, Mia decided to pursue tabu and change the conversation about sexual health, even though she had little experience and knowledge about what she is embracing. How did she overcome the challenges and turn her passion into a full-time business?
Zach Macklovitch (Right) co-founded the multi-faceted creative agency Saintwoods with Nathan Gannage in Montreal while still in school. They started out doing nightlife and event production and promotion but have since become partners in Apt 200, École Privée, and SuWu, worked on creative direction for multiple brands, and started a namesake clothing line and produced capsule collections with Nike and Places+Faces. However, success did not come in one day. Read the full interview where Zach reflects on the early days of his entrepreneurial effort.
Founder of Vanity Projects
Rita Pinto founded Vanity Projects, the art gallery-meets-nail salon concept in New York in 2013. An independent art curator, Rita projects rotating video art programming on the wall and showcase the works by reclaimed contemporary artists. She also invites international nail artists through its artist-in-residence program for highly technical customized services. Vanity Projects now has a second location in Miami. How did Rita take her idea into market and bootstrap the business by herself?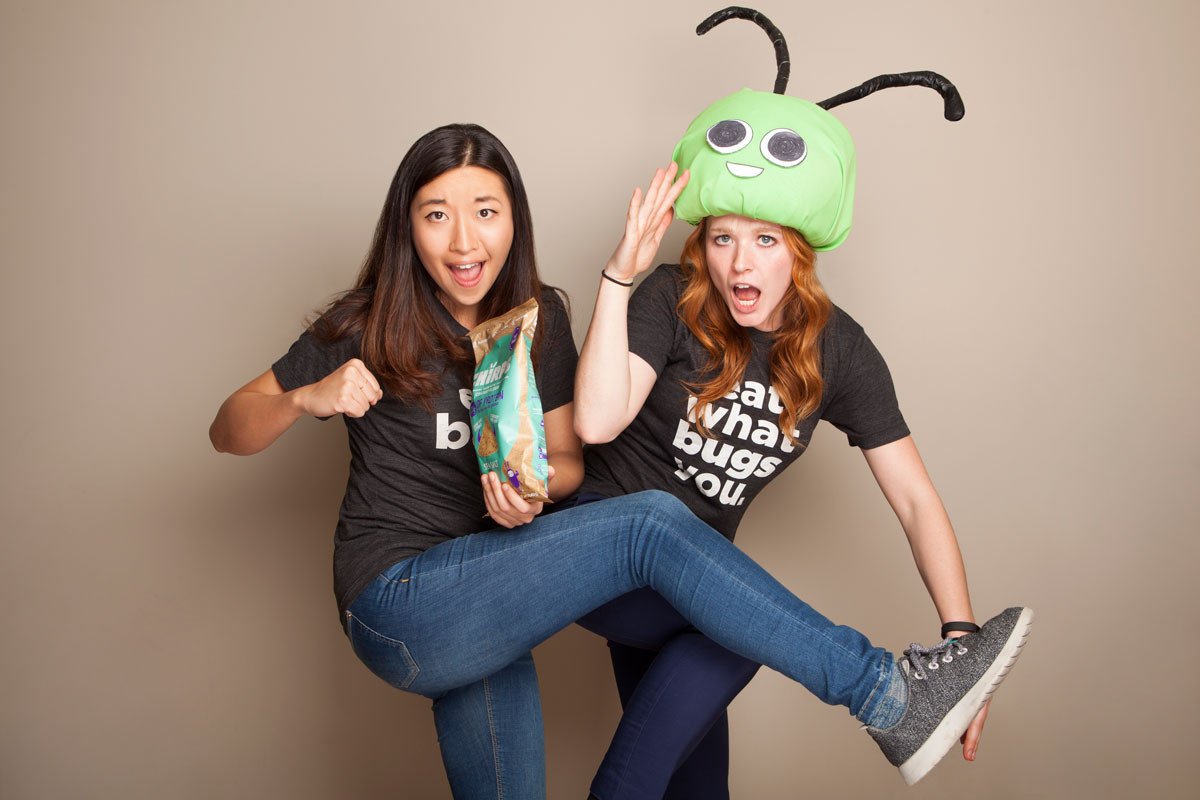 Rose Wang (Left) had the idea of Chirps, food made of crickets, when she was still in college. After launching a successful Kickstarter campaign and winning multiple pitch competitions, Rose and her college roommate/co-founder Laura D'Asaro decided to pursue Chirps full time in San Francisco. Soon after they launched Chirps chips in 2016, they won an investment from Mark Cuban on Shark Tank as well as made the Forbes 30 Under 30 list in 2016. Now, they are working on educating people about the benefits of insects and expanding their product line. How did they do it at such a young age without any former experience in the food industry?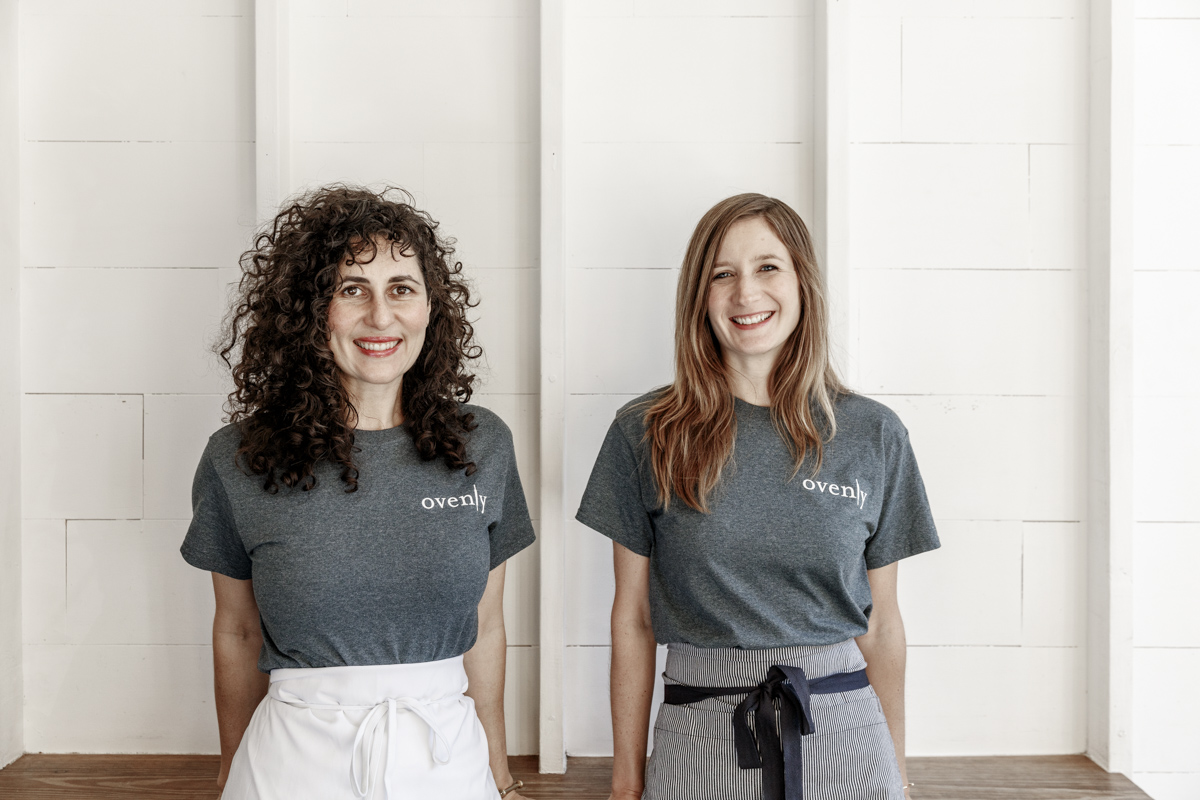 Agatha Kulaga (Right) co-founded the award-winning creative bakery Ovenly in New York in 2010 after a 10-year career in mental health at NYU School of Medicine. She has always been passionate about baking and met her co-founder Erin Patinkin at a book club, where they immediately hit it off and decided to start a business. Fast forward, Ovenly now has four locations in New York, and Agatha and Erin have published their recipe book. How did two women with no background in the food industry become successful entrepreneurs?
Co-Founder of Ministry of Supply
Aman Advani (Right) co-founded clothing brand Ministry of Supply while getting a MBA at MIT in 2012. He realized the problems that a lot of people had with existing dress clothes and decided to design truly comfortable and radically engineered performance professional attires. The revolutionary products immediately caught attention and raised over $400,000 on Kickstarter. From there, Aman Advani and Gitan Amarasiriwardena expanded the product offering and opened 8 retail locations in the United States. They made the Forbes 30 Under 30 list in 2015 and have been pushing the envelope. Neither of them had any prior work experience in the fashion and retail industry or design background. How did they manage to start a successful clothing brand?
Co-Founder of Brass Clothing
Katie Demo (Right) co-founded Brass Clothing in Boston in 2014 with the aim to solve the problems women face in building their wardrobes. Brass offers high quality clothes at an accessible price point for the ambitious working woman. Neither Katie or her co-founder Jay Adams has background in fashion design or running a fashion business. Why did they decide to start Brass and how did they build their business?
Lindsey Martin helped Kayla Itsines build her massive following before founding Bloom in New York in 2016. It now boasts 849k Instagram followers who can discover simple and approachable wellness through Bloom's curated content on fitness, nutrition, beauty, and lifestyle. How did Lindsey do it?
Founder of Kilometre.Paris
Alexandra Senes was the editor-in-chief of French magazine Jalouse and had her own creative agency before founding clothing brand Kilometre.Paris in Paris in 2015. She had no prior experience in designing products or running a fashion business. How did Alexandra create successful collections sold at retailers from all over the world?
Founder of Liquid Art House
An immigrant from Lithuania, Ruta Laukien was a lawyer and investment banker for 20 years before founding Liquid Art House, an innovative art gallery-meets-restaurant concept, in Boston in 2014. She had no prior experience in art or hospitality. How did she turn her idea into reality?